RV boondocking is simply camping in a dispersed area with few to no amenities. It represents a sense of adventure and freedom. Plus, it's free, which is a huge plus for retirees with RVs and fun-loving climbers. As with almost any adventurous activity, good gear and accessories make boondocking much more enjoyable.
RV boondocking combines the freedom of the road with free camping. Whether you want to head to the heart of the desert for a climbing adventure or you're boondocking at Walmarts across the nation, it's best to be prepared. These essentials can help you feel more confident and capable as you embark on your journey.
The Best Gear and Accessories for Boondocking in an RV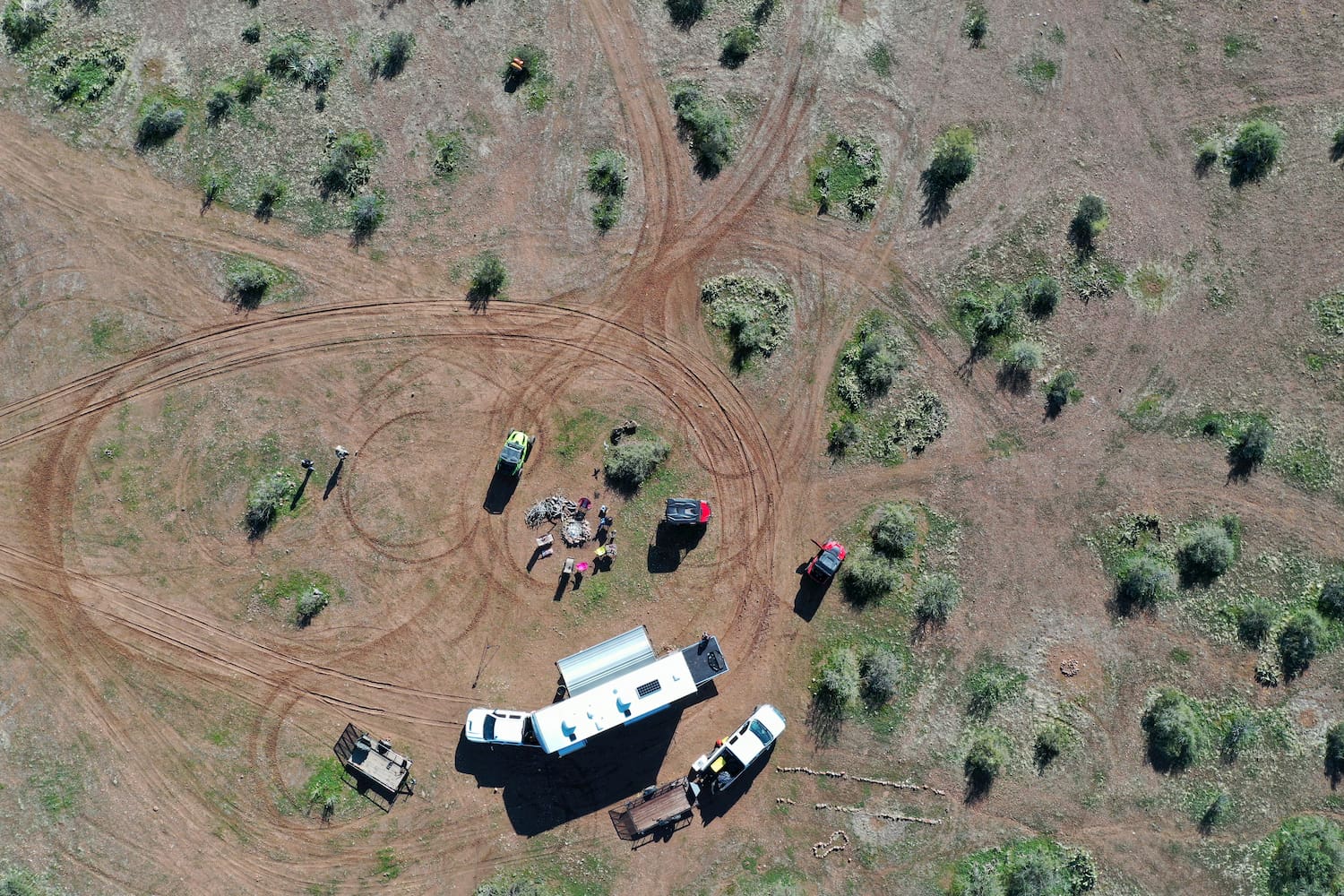 What Is Boondocking?
Boondocking is the art of utilizing free camping spots without hookups or amenities. RV boondocking can be anything from parking your decked-out fifth wheel in a Walmart parking lot overnight or hanging out in the middle of nowhere on BLM land. Depending on the vehicle you have, certain boondocking spots are more practical than others.
For those with RVs, you have a variety of options for parking your RV and setting up a luxury camping experience. Visit a BLM desert or boondock in style by the beach. It all depends on the experience you want to have.
Here are the best RV boondocking accessories to help you make the most of your adventure, wherever you happen to end up.
1. The Dyrt PRO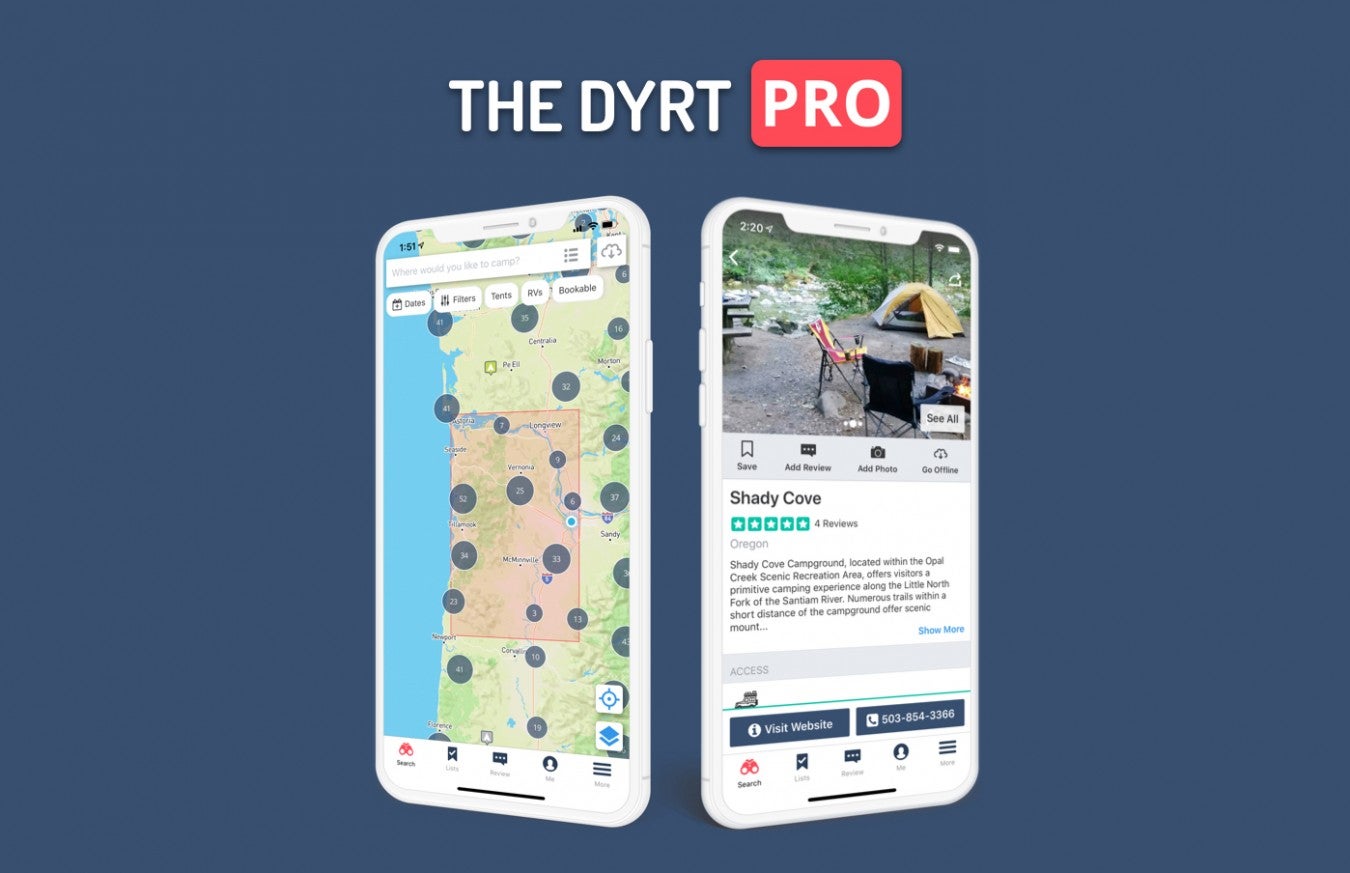 Download map regions to get detailed maps offline. Get all campsite locations, text reviews, and tips offline.
Boondocking without cell service or internet can be a double-edged sword. You may be peacefully unplugged, but losing service between destinations can seriously ruin a trip. Thankfully, The Dyrt Pro solves that problem. For a $29.99/year subscription, you can download maps, search offline for campgrounds, read campground reviews while offline, and download your favorite campground lists. You'll even get waived processing fees when you book campgrounds and lodges on The Dyrt.
2. Portable Heater
A portable heater is useful for campervan-dwellers and stealth boondockers who don't have an efficient built-in heat source. A portable heater is useful for anyone living a minimalist, on-the-road lifestyle.
A propane heater can give you an extra three hours of heat. Pack some extra fuel, and you'll have hours of warmth, just in case. If temperatures plummet or your vehicle breaks down on a cold desert night, you'll appreciate having it.
3. Solar Power Set-Up
An external power source is crucial for campers who are planning on spending a significant amount of time out in the deserted wilderness or on BLM land. Out there, you have no electrical hookups, no way to charge your phone, and no way to run the air conditioning. However, generators are often noisy, smelly, dirty, and also aren't the most environmentally-friendly solution.
Solar-powered battery charging systems present you with an elegant solution to this problem. Depending on your rig setup, you either want roof-mounting solar panels or a portable solar panel kit. Portable easel-style solar panel kits are a practical, clean-energy solution.
Other than the solar panels themselves, you need a battery bank to store the charge and a charge controller to connect the battery bank to the panels. To go the extra mile, invest in a battery cutoff switch and a bigger inverter.
4. Wireless Router
Wi-Fi enables you to travel, work, stay in touch, and keep entertained while living a lifestyle of adventure. Using your smartphone for a mobile hotspot is doable, but it comes with limitations and often eats up a lot of data very quickly. If you're planning to boondock often, a portable wireless router can make your life on the road much easier.
With an ethernet cable and a portable router, you can set up your Wi-Fi and surf the web on a password-protected network while staying protected by a firewall. A router allows you to backup and charge your devices on-the-go for extra convenience.
5. Cell Phone Signal Booster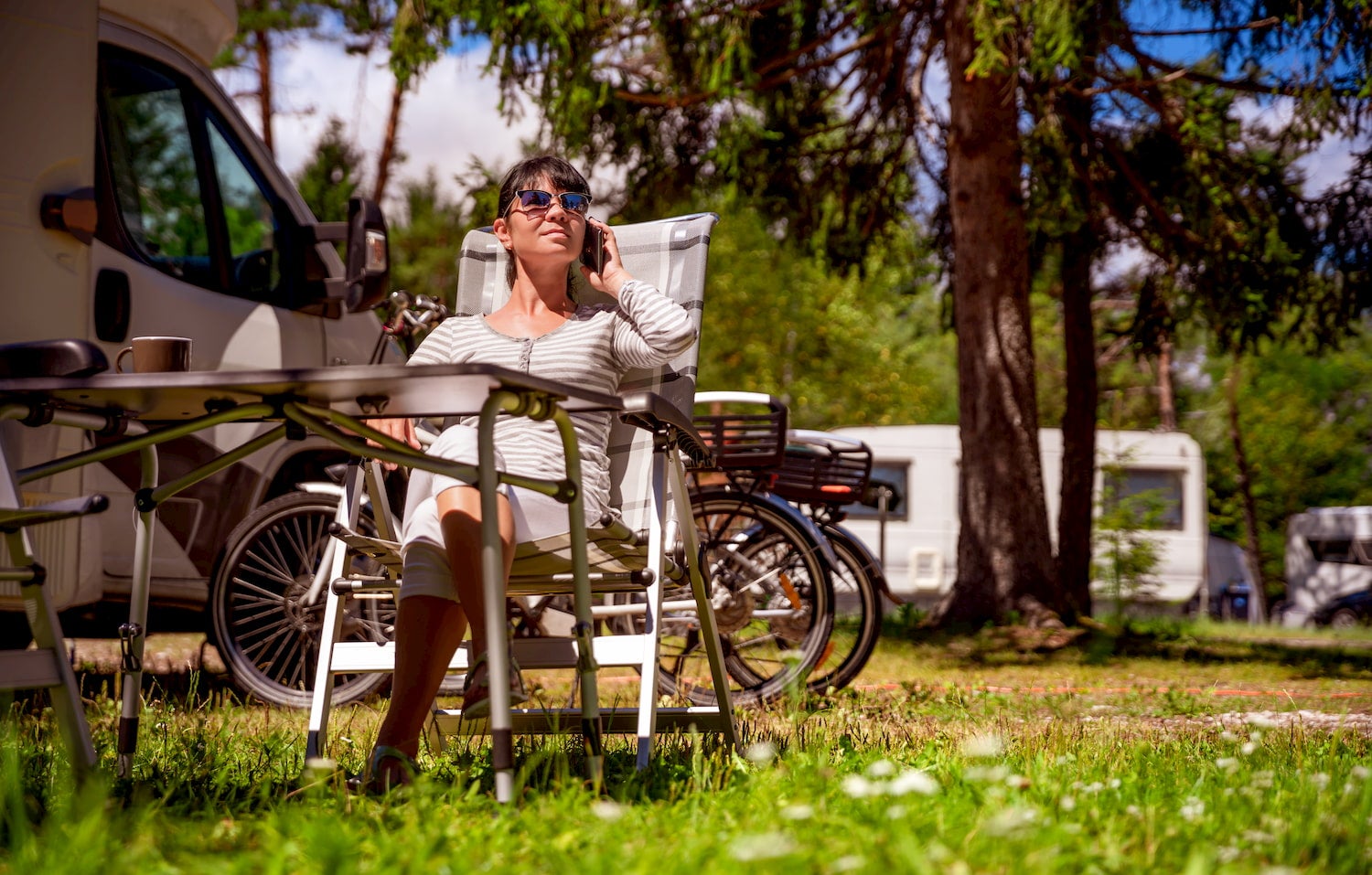 If you're heading out into the wilderness to boondock for days or even weeks at a time, invest in a high-quality cell phone signal booster.
A cell booster helps you stay in touch with friends and loved ones and safeguards yourself and your travel companions. If you or a fellow traveler encounters a medical emergency out in the backwoods, a little extra signal might save a life.
6. An Emergency Kit
This isn't so much an accessory as it is an absolute essential. Your emergency kit should include first aid essentials like triangular bandages, alcohol prep pads, elastic bandage wraps, and a first aid CPR face shield. Include vehicle emergency essentials like flares, a jack, and a tool kit, just in case you need to fix something when you're out in the middle of nowhere.
The post The Best Gear and Accessories for Boondocking in an RV appeared first on The Dyrt Magazine.