Whether it's Halloween candy is October or pumpkin pie in November, Autumn is when my sweet tooth emerges. Fall marks the beginning of the holiday season and a time for festive drinks and baked goods. As the days get shorter, fall camping trips are always marked with a little less time on the trails and a little more time cozying up around a crackling fire.
If you are looking for a maple glazed pick me up while hiking, some spiced apple cobbler after dinner, or a late-night mug of spiked cider, you came to the right place! Tame that inner sugar craving with these sweet treats and warm drinks which are sure to keep you feeling warm and cozy as the temperatures drop.
1. Dutch Oven Apple Cobbler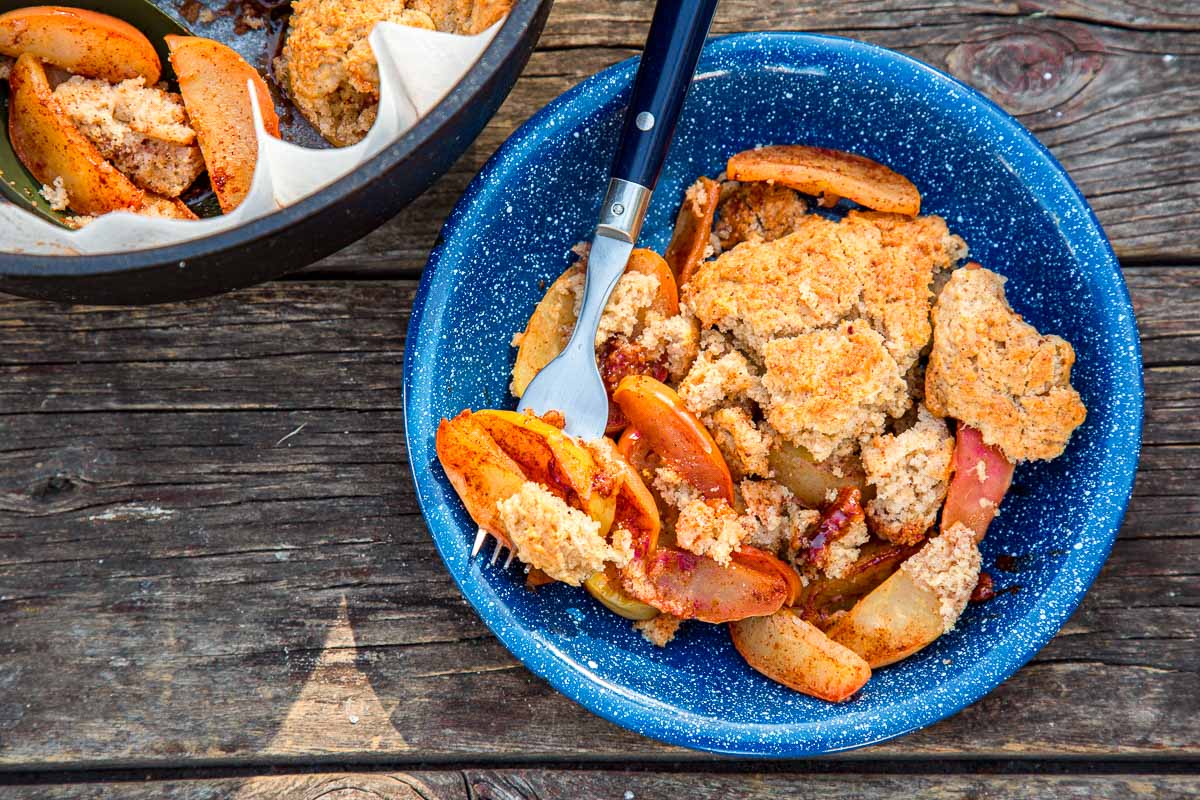 Image from Freshoffthegrid.com
Impress your fellow campers by whipping up this sweet harvest classic at the campsite. This simple recipe is ideal for the dutch oven, mix all the dry ingredients beforehand so you can easily combine them with butter and get to cooking while at the campsite. Make a little extra and throw it in your oatmeal or over yogurt the next morning!
See the full fall camping recipe here.
2. Maple Trail Mix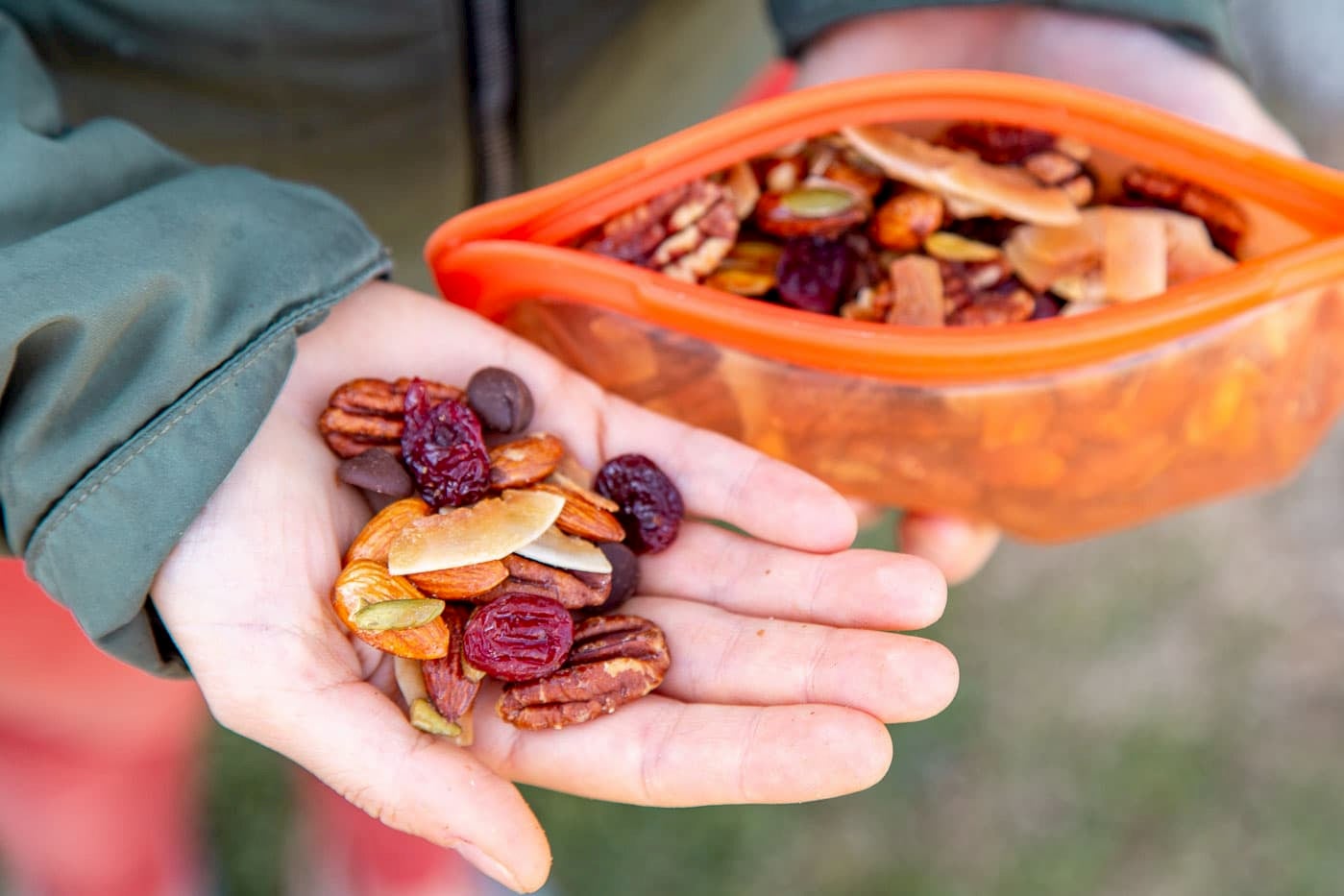 Image from Freshoffthegrid.com
Bring this irresistible maple-glazed mix on the trail and you'll never cherry-pick again. This sweet and salty mix will keep you hiking and keep you snacking because it is hard to stop!
3. Bourbon Spiked Apple Cider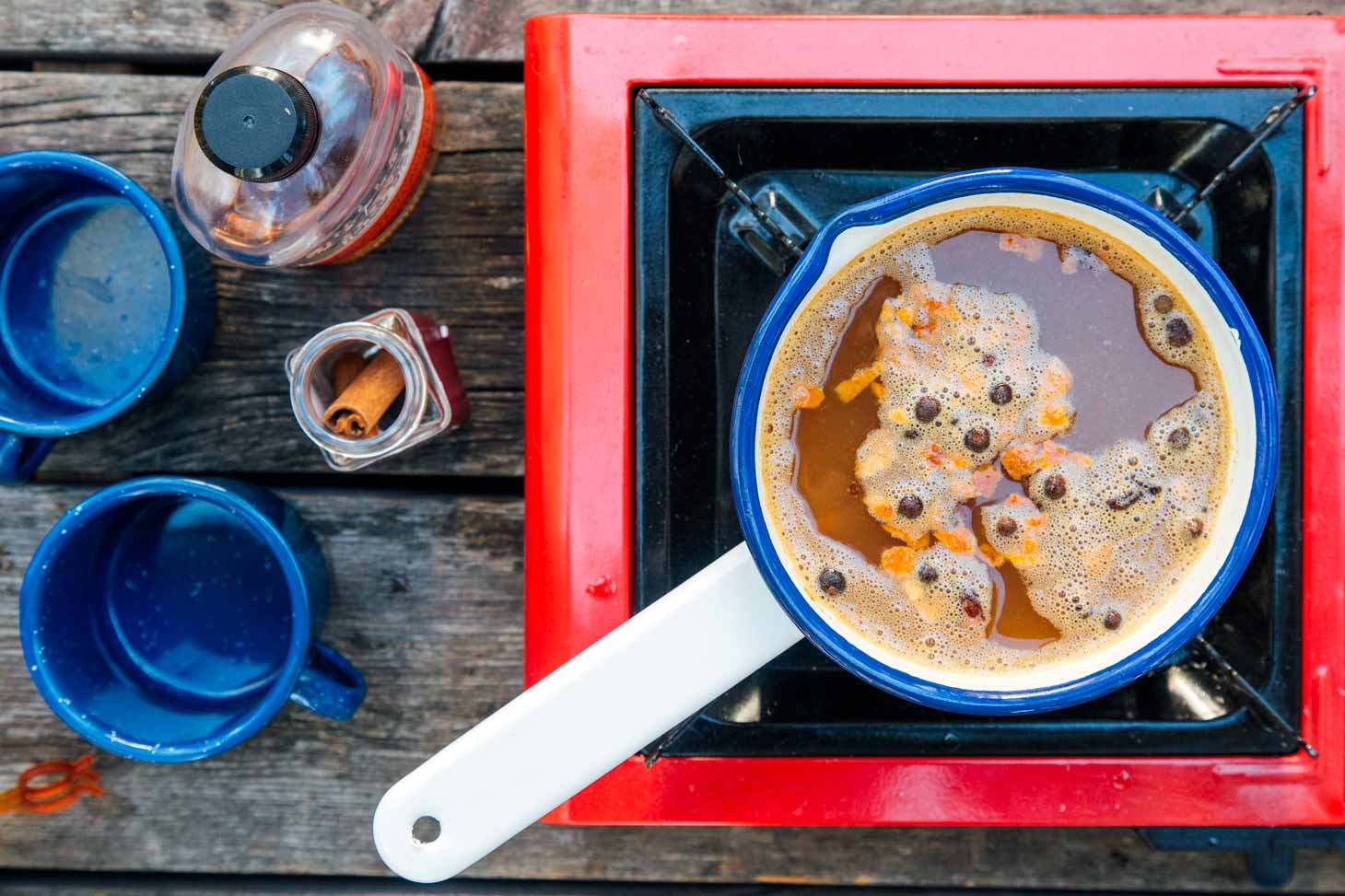 Image from Freshoffthegrid.com
After the sun sets, the air can get quite chilly. Our favorite tips for staying warm? A campfire and some hot drinks to keep your feeling toasty inside and out. This bourbon apple cider will be sure to heat you up! Throw a few cinnamon sticks and spices into a pot of cider over your camp stove and finish it off with a splash of bourbon in your insulated mug to keep you feeling cozy far beyond dusk.
Get the full fall cider recipe here.
4. Halloween S'Mores
View this post on Instagram

Memories from weekends past. @kathrineeeann sharing the perfect Peanut Butter Dream S'more. For more great s'mores recipes, just check out the back of our labels! #smorstix #peanutbutterdreamsmore #peanutbuttercupsmores #roastingmarshmallows #smores

A post shared by SMORSTIX (@smorstix) on Feb 6, 2018 at 12:03pm PST
Looking to get back to basics with the classic campfire s' more? No matter the season, marshmallows will always be on the menu for camping adventures. During October I love to use the surplus of candy to mix up the classics, instead of ye olde Hershey's chocolate, I like to pop a peanut butter cup or perhaps a snickers in my smores.
See more s'mores inspiration on our list of creative s' mores recipes.
The post 4 Simple Dessert Recipes To Enjoy Around the Campfire this Fall appeared first on The Dyrt Magazine.