On mornings when you wake up to a frost-covered tent, the only way you are going to leave the warmth of your sleeping bag is the promise of hot coffee and a warm meal. On fall mornings, I tend to move slower at the campsite with no fear of peak season crowds or midday heatwaves. Instead of opting for the classic instant oatmeal, I'll be taking my time this fall to enjoy the cool morning air and the undeniably delicious smell of a sweet potato hash.
Looking to up your camp culinary game? Luckily our favorite campsite chef, Megan of Fresh Off the Grid, shared a few fall inspired camping recipes with us on how to spice (pumpkin spice specifically) up these breakfast favorites with harvest season ingredients like pumpkin, apples, and squash.
1. Pumpkin Spice French Toast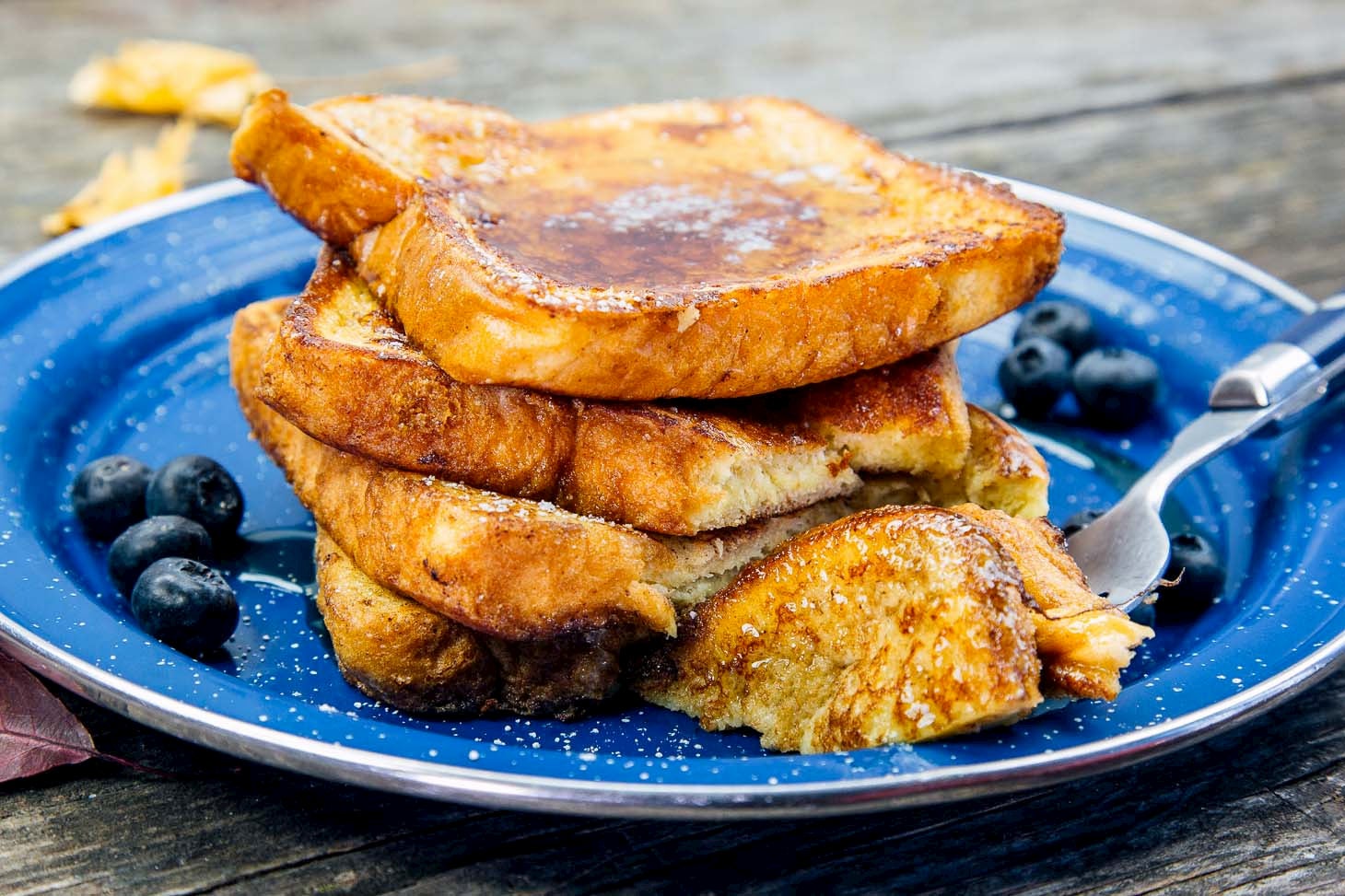 Image from Freshoffthegrid.com
We can't help but indulge in the pumpkin spice trend a little, especially when it tastes this good! Add a pinch to your french toast batter and top with pumpkin butter to turn last weeks' stale bread into the ultimate fall camp cooking breakfast.
See the full fall camping recipe here.
2. Apple Maple Sausage Sandwiches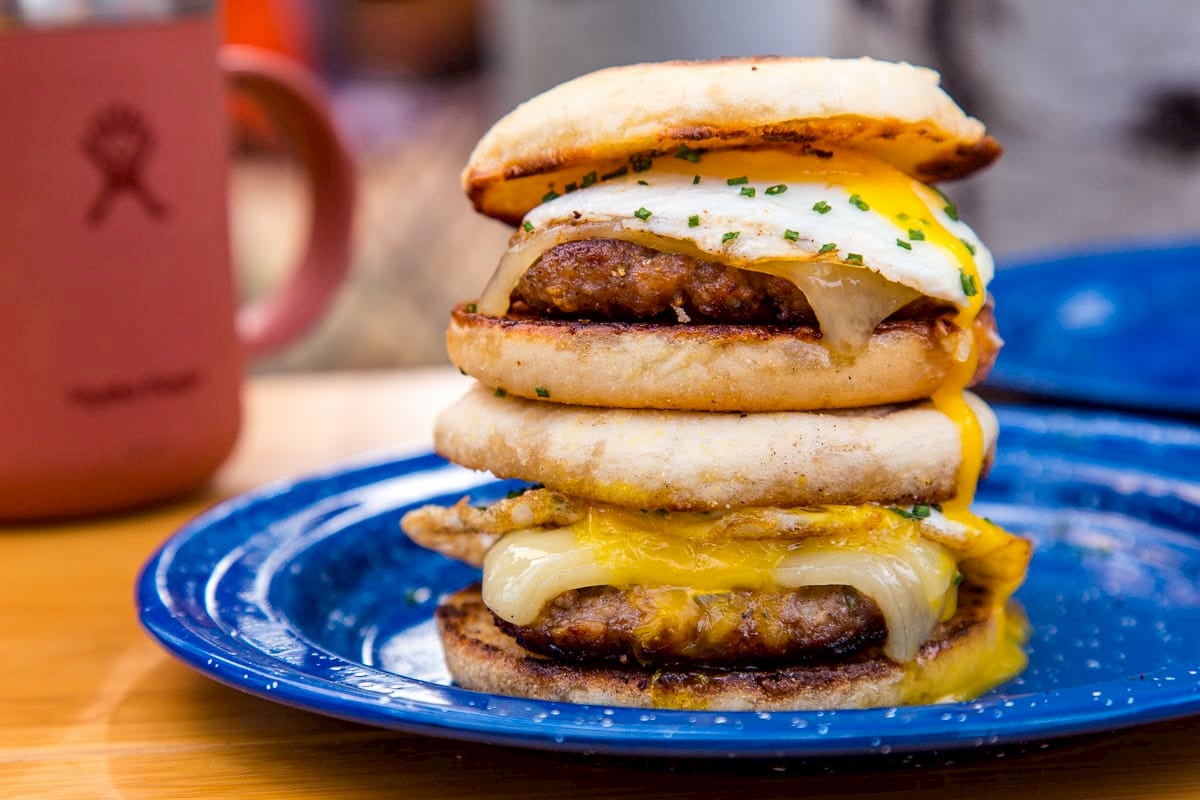 Image from Freshoffthegrid.com
Put a sweet and savory twist on the classic breakfast sandwich by using apple maple sausages between a crunchy English muffin. This one-pan breakfast is hearty enough to keep you going all morning but perfect for those quicker mornings when you are trying to head out on a hike or pack up camp. Fall Camping Tip: Make this sandwich vegetarian by trading out sausages for field roast smoked apple sage links!
See the full fall-inspired breakfast sandwich recipe here.
3. Apple Sweet Potato Hash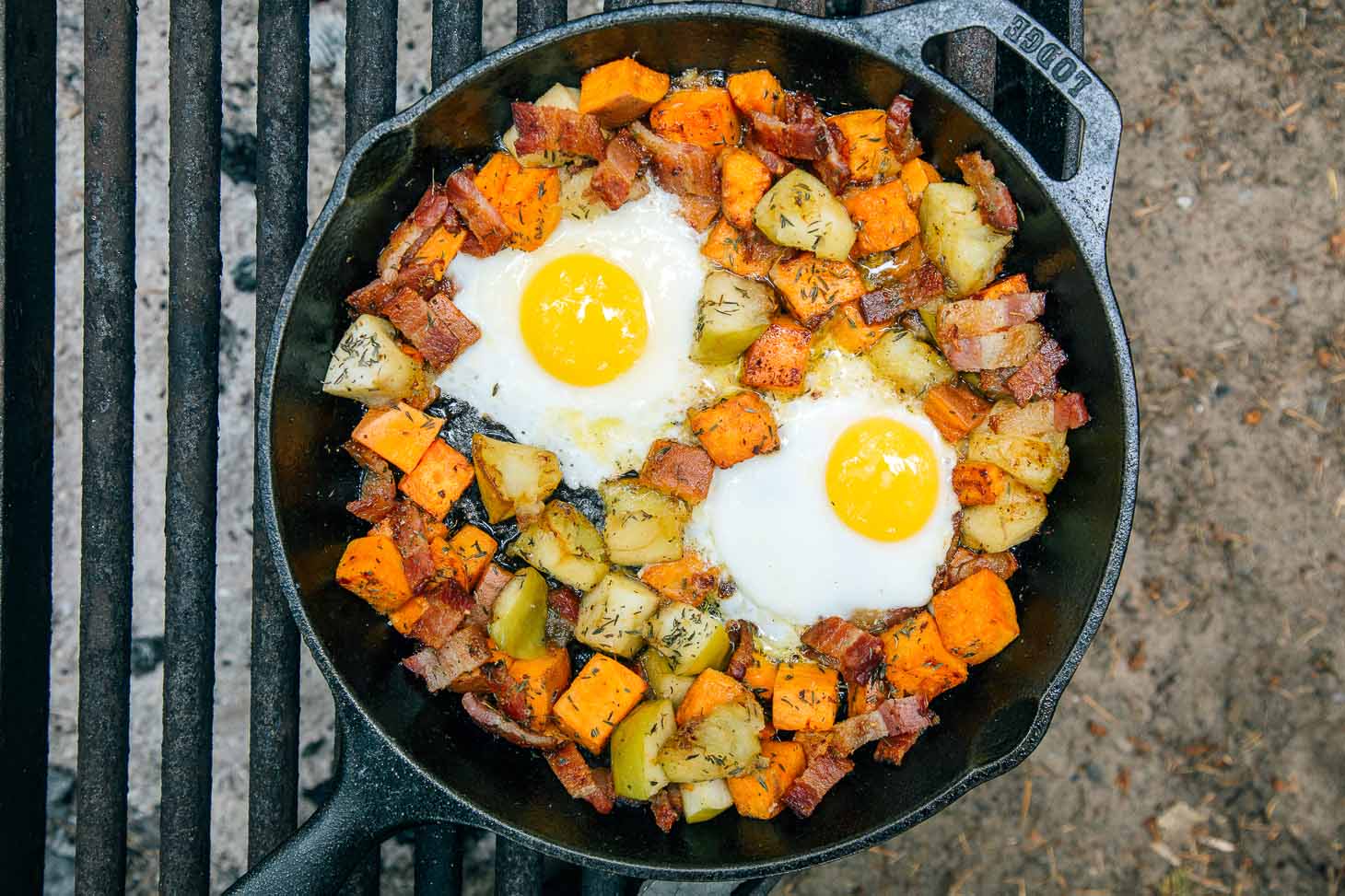 Image from Freshoffthegrid.com
Craving a savory breakfast? This crispy harvest hash is perfect for cooking fireside in your cast iron. The mix of sweet and savory potatoes, apples, and thick-cut bacon will leave you ready for the day. Our favorite tiipp for this recipe is to cook the bacon first so that your pan is seasoned and greased for the apples and potatoes. Don't forget to crack a couple of eggs in there for extra protein! The scent of this hearty meal will have all the other campers in the area wishing they were at your site!
See the full fall camping breakfast recipe here.
4. Cinnamon Apple Pancakes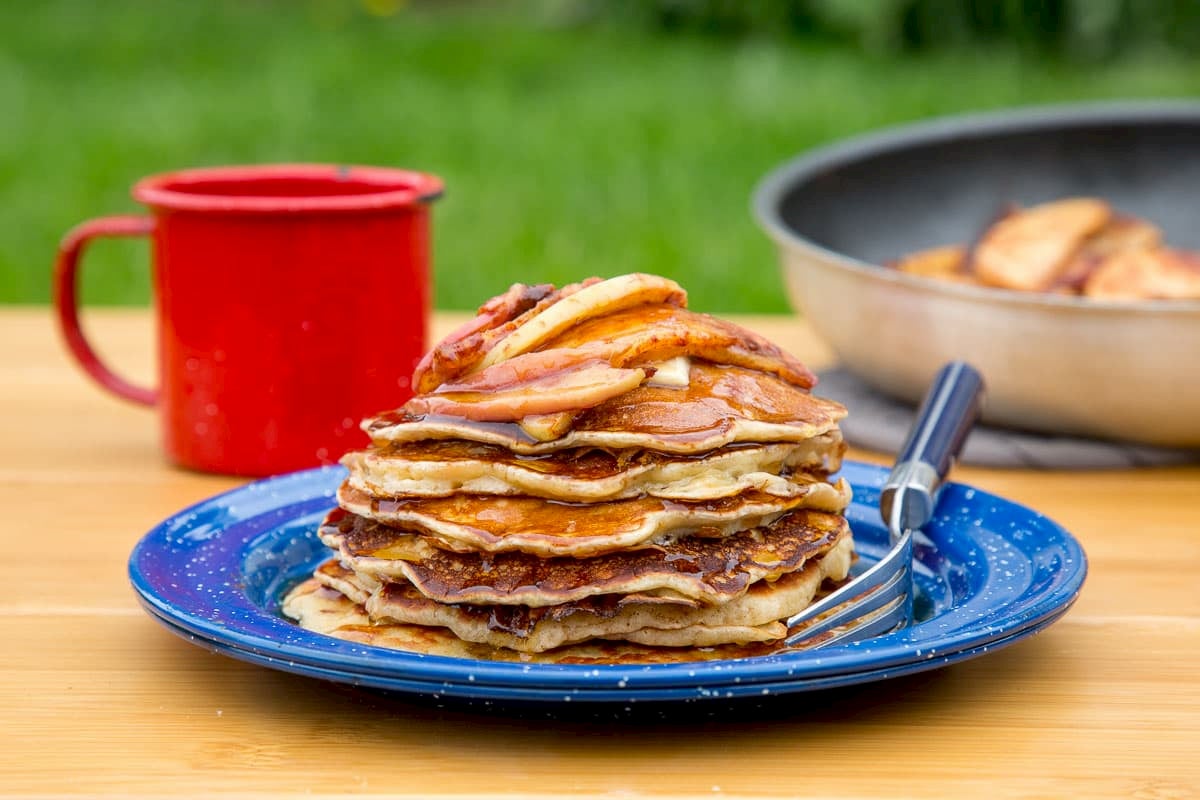 Image from Freshoffthegrid.com
Sweeten up your short stack with a dash of cider and shredded apples this fall. Top these pancakes off with a cinnamon apple compote and some maple syrup and a warm mug of coffee.
Get the full fall camping recipe and some tips on pancake pans here.
The post 4 Fall Inspired Camping Breakfast Recipes appeared first on The Dyrt Magazine.